Feb 18, 2018 04:37 PM Central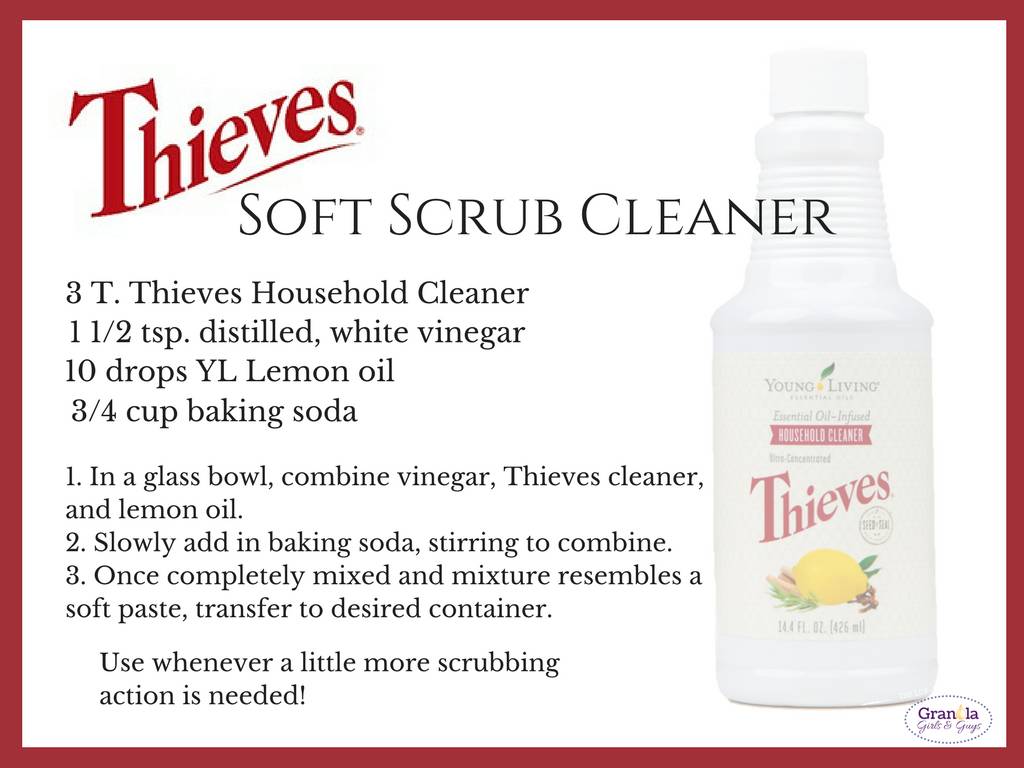 Did you know that essential oils don't just smell good but have major cleaning power too? Just finished a fun class with some friends where we talked about the harmful effects of toxins in cleaning products AND shared ideas on how you can replace those harmful chemicals with natural, plant-based alternatives! This DIY soft scrub is one of the recipes we made and is my absolute favorite for cleaning those tough areas in the shower! The recipe uses Thieves Household cleaner, which is also what we use to clean every surface in our house. Super cost effective because it comes as a concentrate that you dilute for many purposes. For all-purpose cleaner, we add 2-3 capfuls to a 32 oz spray bottle then fill with water. Easy peasy and only costs about $1 for a big bottle of cleaner you can use anywhere!
Have you tried the Thieves Household Cleaner? How do you like to use it?